About the PACE Executive Forum
October 27-28, 2022 • Kansas City, MO • Marriott Country Club Plaza
CropLife Media's PACE Initiative: Over 25 Years of Leadership and Collaboration
The PACE Executive Forum is just the latest project to emerge from the CropLife's PACE Initiative. Since 1994, CropLife has built collaborative projects and programs under the PACE banner with input from ag retailers and leading industry experts from every segment of the agriculture value chain. 
A bellwether for PACE initiatives has been its Advisory Council, a 24-member organization of ag value chain thought leaders which aimed to pull down highly siloed market segments to reveal and engage challenges and opportunities from myriad perspectives.
With the PACE Executive Forum, this long-standing and successful PACE model will be taken to the next level by broadening the participant pool, expanding the time individuals can spend together, and listen to expert presentations on the industry's toughest challenges, in the year ahead and beyond.
Building on the PACE Foundation
In September 1994, CropLife® magazine used the occasion of its 100th Anniversary to champion a new industrywide professionalism program. Called the PACE Initiative, CropLife magazine called together the best and brightest individuals and organizations in agriculture to identify and collaborate on the challenges faced by our core audience, the US ag retailer.
From the core issues such as environmental stewardship, security, safety, and employee training to the broad outside forces placing pressure on the retailer – consolidation, digitization, globalization, and the evolving needs of the farmer-customer – PACE became a platform for industry action on behalf of the professional retailer.
Over the years, the PACE Program and its initiatives became regular fixtures for CropLife and its readers. Collaborative industry projects delved into broad issues including water quality, optimal fertilizer use, and recruiting top talent for high tech employment. PACE feature stories dug into key topics at the core of retail professionalism, including marketing and promotion, employee training and development, business planning and management, seed technologies, and environmental and regulatory stewardship.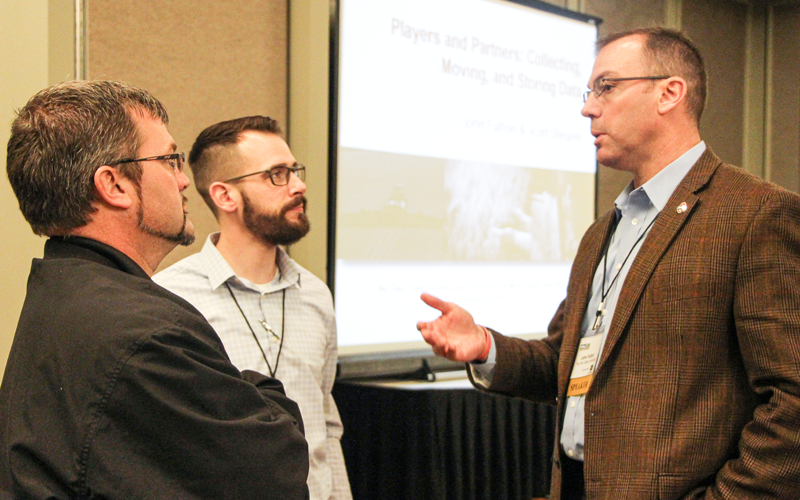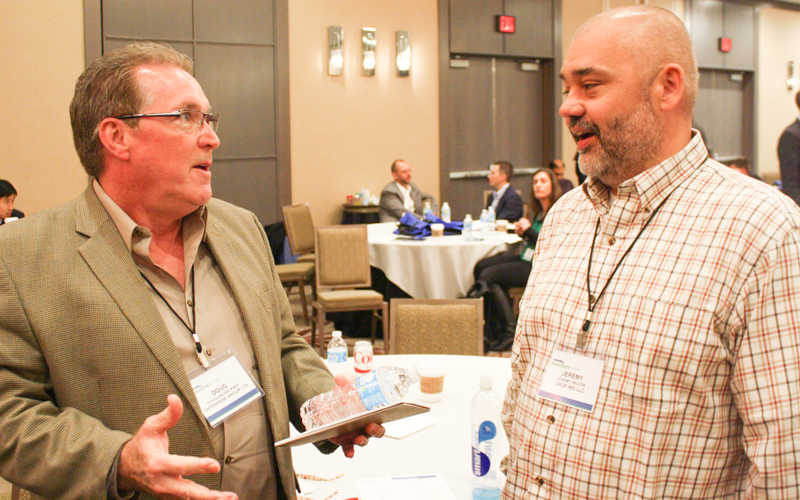 After 2001 – and the horrific events of 9/11 – PACE Program focused on the retailer's role in ensuring secure product storage and commerce though a CropLife series called Dealership Security and You. With broad support from leading ag companies and organizations, this monthly feature provided ag retailers with ideas on how outlets could/should protect their facilities from any kind of theft or vandalism.
More recently, PACE partnered with the ASMARK Institute to publish "Ask ERICA," a monthly feature designed to help retailers better understand rules and regulations related to product storage and facility design.
PACE ADVISORY COUNCIL – Breaking Down Silos
In 1995, CropLife began annually invited key industry leaders from all sectors of the marketplace to gather for one full day to discuss the key trends, market challenges, and the paths forward for the distribution channel. The PACE Advisory Council included participation from every segment of agriculture, along with industry experts and consultants, to foster cross-industry discussion and collaboration that set the course for activities under the PACE banner.