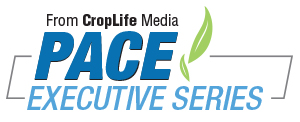 Building Blocks for a New Ag Value Chain
From emerging and evolving consumer preferences downstream to changing farmer demands upstream, the agriculture value chain is undergoing rapid transformation.
CropLife Media will preside over a series of online learning and special reports as part of its PACE Executive Series. Below is the schedule and topic of the upcoming series.

All past PACE Executive Series Sessions are available for watching on-demand!