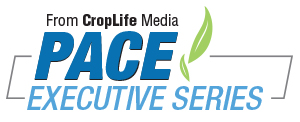 Earning a Closer Partnership with Farmers
The farmer-retailers relationship is critical to the future of retail but is under constant pressure from product suppliers and service providers attempting to get as direct a relationship as possible.
CropLife Media will preside over a series of online learning and special reports as part of its PACE Executive Series. Below is the schedule and topic of the upcoming series.

All past PACE Executive Series Sessions are available for watching on-demand!